It's time again to take the national Nation of Makers Survey of makerspaces. Last year we were the BEST in the NATION and members who filled out the survey got a really awesome commemorative coin.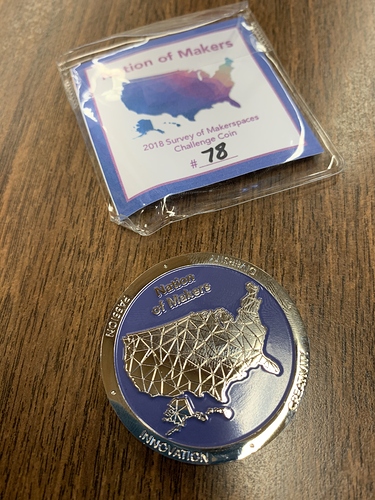 This year coins will be available again for folks who complete the survey!
As well, if we get just 80 of our 400 members to complete this survey we will be provided with a custom report just for Make ICT which will be INVALUABLE to our Fundraising Committee as we apply for grants.
Take the Survey:
We are listed as: 67214 MakeICT in the list of Makerspaces
Check the Leaderboard to see how we're doing:
Surveys are accepted through December 30th.