New air cleaner!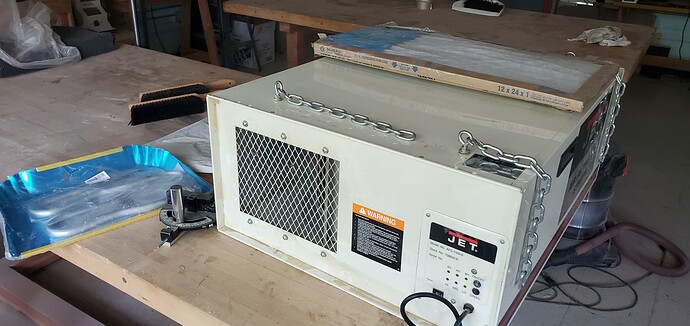 Needs hung in oposite corner of the ShopBot room.
Both the existing and new units need to be hung so that the bottom is at 90"
I'll get to it, but if anybody os feeling an itch, please have at it.
There are alo three dust pans needing assembly and labeling, with two OakArt hand brooms to go with them. They do not leave the woodshop!!! Pretty please?