No grounding wrist strap, obviously.
If you smell chicken, your holding it wrong.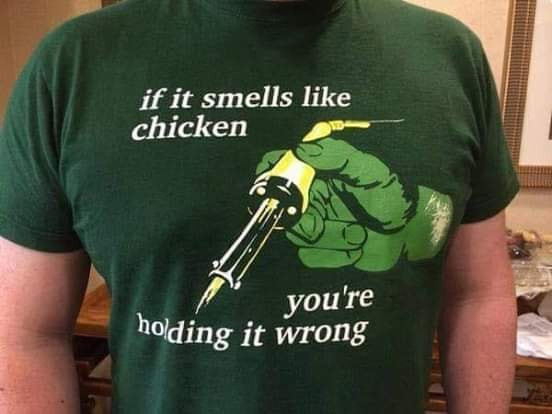 Actually that reminds me, I have a request for the gardening committee
All that is well and good, but I'm over here still wondering why she's using a soldering iron to replace a battery… that seems like it might boom
Can't imagine the fix will be successful
Some shops would mandate a no ring policy, but I imagine she won't be long with this repair once she plugs the pencil in.
I want to see the workmanship comp report.
Employee states that "hot thing was hot and burned me"
Maybe not that one but there are many batteries that solder in place. We use then in equipment at work.
The soldering iron is not plugged in!
She's actually left-handed.