Thought this might be of interest to someone
Super old tech spruced up for the modern age. We had a vacuum molder at the model shop I worked at and they are very useful. It would be a nice addition at MakeICT.
We have a vaccum mold I believe? Right @David
Yes we have one. It would be nice to build a new one that it a bit easier to use though. I am not sure exactly where it is. I know parts of were in the fablab under the center table at one time.
This just goes to show how awesomely varied this group is

so many capabilities. Wichita Skunkworks lol
We do have a self-contained vacuum former. It should be all in one big black case sitting somewhere. I hope there aren't parts of it lying around, though…it doesn't really come apart easily.
Yes, the vacuum former is under the table in the Fab Lab. Not nearly as fancy as this machine, though. Looks pretty cool.
I am reluctant to mention this as the workload won't fall on me but is there a register of all the equipment MakeICT has? Should there be one?
Major items were inventoried before the move as well.
We also have an inventory committee
Does anyone know the capacity of the vacuum former we have on hand?
Define capacity? I have video of us using it on the Magic Wheel Chair Build. I'll find it and share.
Basically I'm curious about the max part size that could fit. I'm not even sure it will work for what I want but I'd like to be able to pull vacuum on on a 14x18 turntable body in order to press veneer on it. I looked at the wood shop wiki for a more purpose built tool but I didn't see anything.
I think it would fit. I still need to find that video. I just got a reminder it's been 3 years since we built the fire truck.
I'm pretty sure it didn't go that big. You can press veneer like that with a heavy plastic bag and something to let air pass through. A buddy of mine has purpose made bags for that. He uses them for compressing fiberglass too.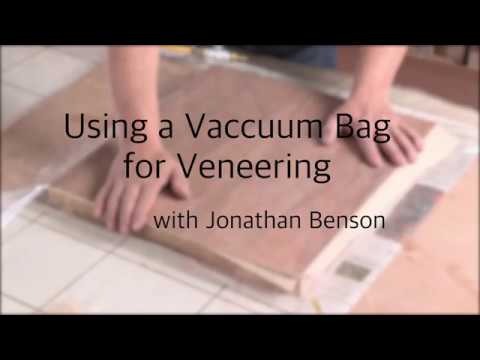 Here's an example.
My vacuum forming setup will cover a part up to about 22"*30". PM me if you'd like to use it.