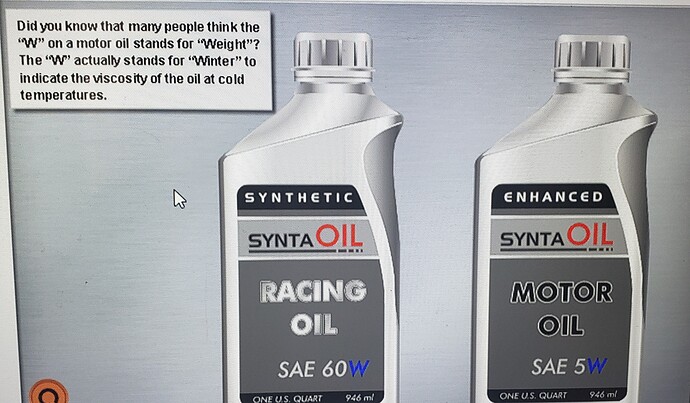 Learning a lot at school but this was another ah ha! moment oil when reading i.e. 5w30 most people think the w stands for weight.
What the numbers mean
The numbers and letters on a container of multi-grade motor oil will tell you at a glance what its operating range is and how it compares to other oils. Here's an example:
5W-20
5: This is the oil's viscosity rating at low or winter temperatures
W: This stands for "winter," and is part of the "5" rating
20: This is the oil's viscosity rating at high temperatures
What this means is that the oil industry scientists, in their labs, have created lubricants that flow better at low temperatures than they do at high temperatures. This is exactly what your engine needs. You get easy cold starting, combined with excellent high-temperature protection.
I bet if you called down to oriellys and asked for some 5winter30 they would go huh?lol.