A Surface rt with the Rasbian linux distro
Recently, I've had more motivation to get into computer work, and over the weekend I had my first successful project
I started working on it because I had bricked a tablet I was trying to root, and I didn't want to sit on a failed project for too long. I had found my moms old Surface from 2012 running windows 8.1 made specifically for the earlier surface models, and it was a device that I knew I had to hack.
The unique thing about these laptops is they run on ARM chips (specifically the tegra 3 Nvidia chip in my case) meaning it wasn't going to be as simple as pluging in a boot drive and replacing windows. I had to downgrade the windows download as newer versions had patched the jailbreak I used, I had utilized the Golden keys jailbreak to put the operating system into test mode, and then applied yahollo to disable secure boot.
Afterwards it was off to the races, i booted up a special version of raspbian made specifically for this project and ported it to the internal storage of the computer.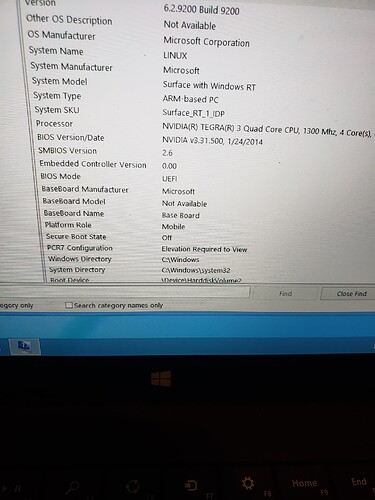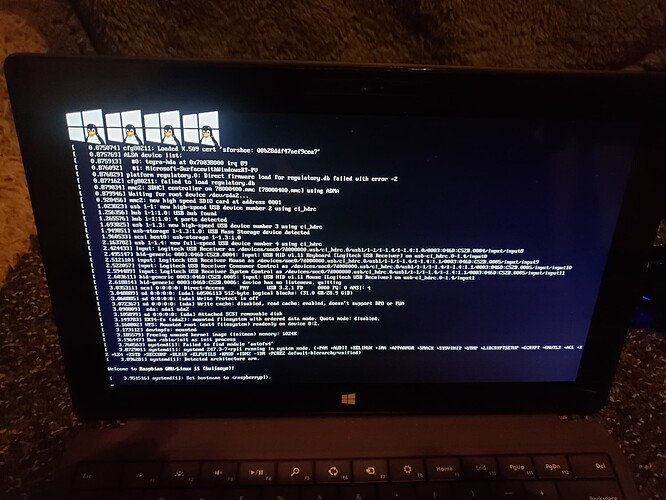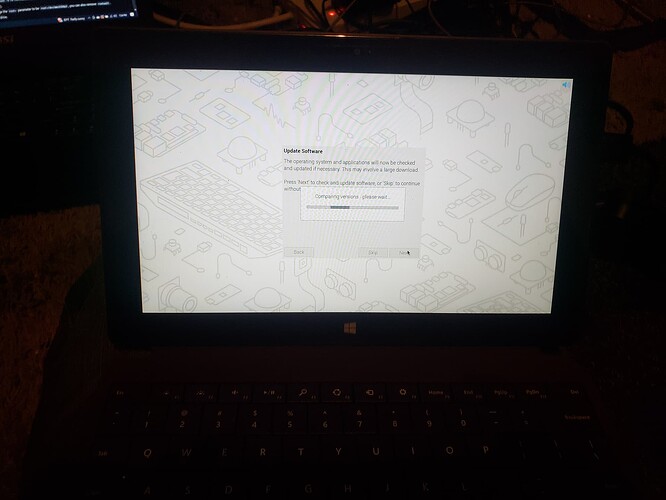 Of course I had alot of hick ups along the way. I downloaded golden keys twice which locked the drive and prompted me to have to reset the computer. I downloaded wrong recovery versions, and i screwed up downloading raspbian twice which leads me to today.
The operating system thinks the drive only has 3.7 GB of storage, and only has like 100 MB left due to the size of the operating system. The computer is supposed to have 64 GB and i think the issue is due to me incorrectly installing the operating system. I plan to continue this project after school