I have a Shapeoko XL CNC and am looking for someone in the area who has one or a similar device. I'm west of Newton.
As a novice user of this technology I spend time on a forum dedicated to my machine. An excellent forum but local, perhaps in person communication to share the joys and frustrations would be a plus.
I found Kristi on this forum who has a Bob's CNC and we have communicated a bit. I learned yesterday she is recovering from a bout with Covid.
I have become fond of painters tape and CA glue for securing workpieces to the spoilboard - after making a variety of clamping solutions. I designed a tape dispenser with parts - fittingly - cut on the Shapeoko. As a result of some errors I have three of these dispensers and only need one. If someone could use them the other two are available.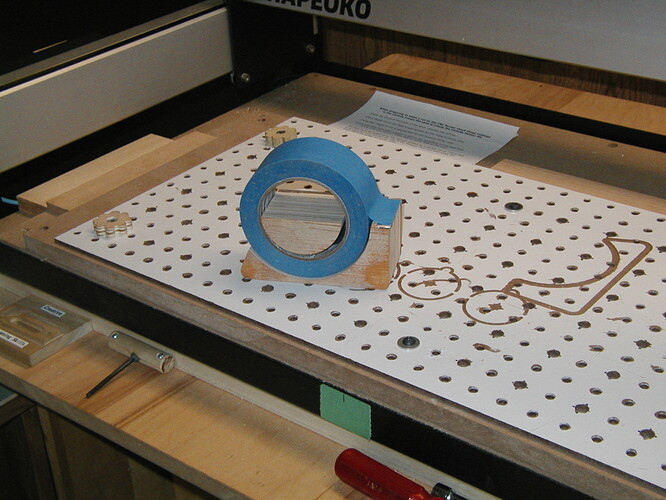 Thanks, Bill