I'm getting married next May, and I'm thinking it would be really awesome to have my wedding band made here at MakeICT, either by myself under the guidance of someone who knows what he/she is doing or by said someone. In any case, my fiancée found a very nice little ring style on Etsy that we'd like to try to copy. It has a matching his/hers ring where the bride's ring appears to be "removed" from the inside of the groom's ring.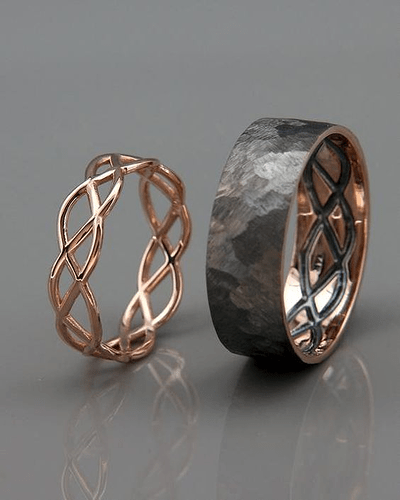 My bride-to-be is wanting to keep her engagement ring as we wedding band, so we'll take the pattern from that one and build my ring accordingly.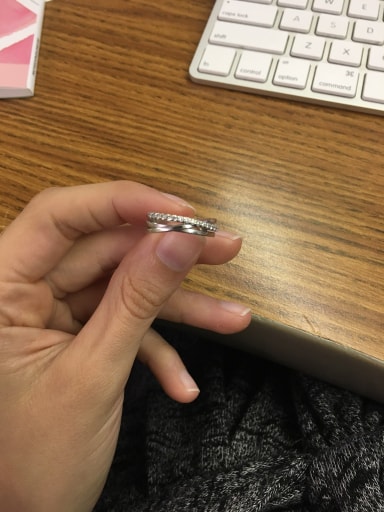 I'd prefer a silver tone to the inner side of my ring, so I'm not sure what materials we could use. The only thing I know of is using ferric acid on steel to give a dark oxide finish. But hopefully one of you who have jewelry experience will know more!
I'm pretty good with 3D modeling and 3D printing, and I have moderate experience in the metal shop. I've poured aluminum, but that's about it. I don't know if those skills will be useful in this project or not, but I thought I'd include them just in case. Please let me know if one of you would be able to guide me through making my ring!