Hi. I started building a single seat racecar before I had kids. It's more fun taking company on fun drives now. Selling a rolling chassis and two engines. Only one photo allowed as a new member, so one teaser shown. A full album on the car at facebook: The car formerly known as the Basement Racer
Miata axles, uprights, brakes, half-shafts, differential core, coil-overs (switched ends for weight shift)
Wilwood brake pedal and masters, proportioned for a mid engine car
Two engines. Both have engine, header, wiring, ecu, dash.
'98 YZF-R1 with six speed sequential, carbs, 150 hp & 11,750 rpm redline
'03 ZX-12R with six speed sequential, injected, 175 hp & 11,750 rpm redline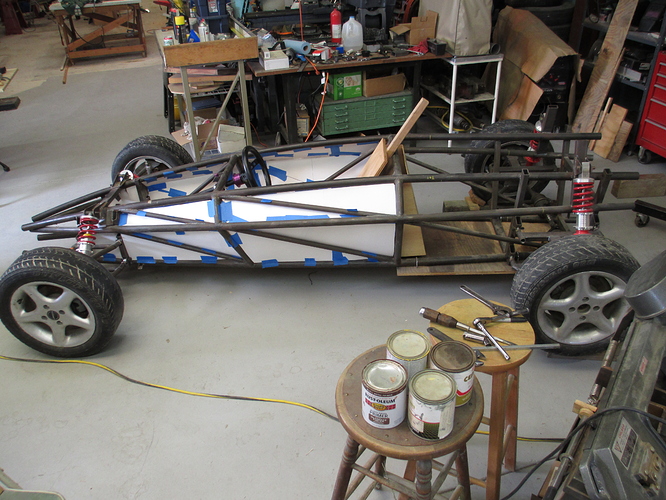 Asking
$2000 for all
$1400 car with ZX-12R engine
$1100 car with YZF-R1 engine
$1200 for ZX-12R engine only
$900 for YZF-R1 engine only
Open to offers, or trade for a playful street bike. Something like a Honda Grom, or something retro while reliable.