Last night between boardgames, I was talking to @rustin.atkeisson and he convinced me to make a crossbow for the next Renaissance Fair in April.
So don't have a great set plan yet, but I need to make it shoot the cottols that we used in the ballista. But with a quick google, I have found some plans I can go off of, to help aim the projectile attached a tube on top like the ballista to help aim the projectile. I have attached a very crewed mockup plan. But I might make it on Onshape. If anyone wants to help me on making the crossbow, that would be appreciated.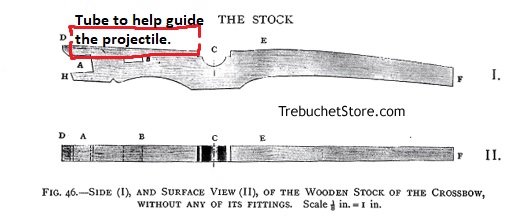 The second thing I want to make is parts of a costume. I think I could make a Ruana Cloak, and a hood that's not attached very simply. So I guess I need to take a sewing class.