This was really neat and I wanted to share it. I setup a plant area for my wife's birthday! She loves plants and was rigging up this whole area with random plant holders with spotlights and cords clamped all over. It seemed like she needed a better setup.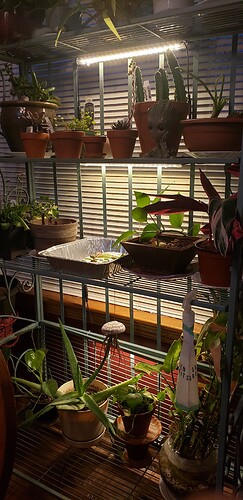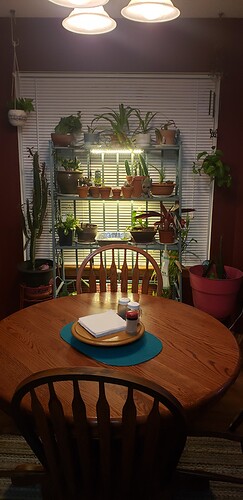 We picked out this shelf from hobby lobby Saturday. It looks nice, is very sturdy, and has wire shelves for maximum light. The grow lights came from Amazon. They are an expandable system of led lights with controller and timer. Each level can operate brightness and timer independently. It has memory of the last setting too so 1 button press defaults to the last setting.
She's really happy with it and I just think it's really cool.