This playfield rotisserie is a design that is popular on a website for pinheads like me called pinside.com. i took the materials list and build instructions straight from this thread.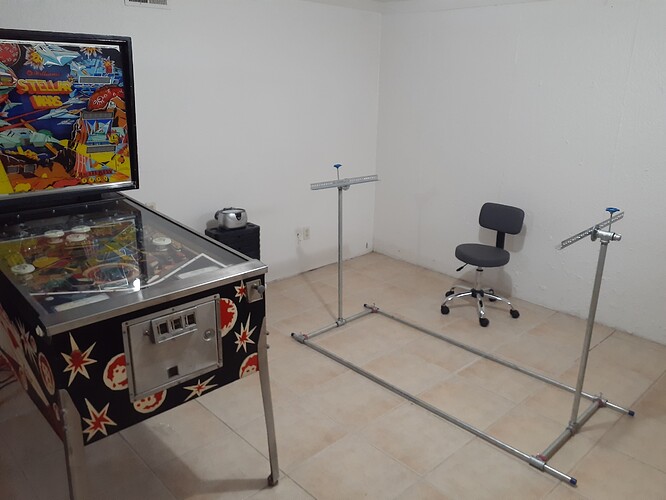 I used the drill press in the metalshop to drill holes in some of the tees of this galvanized pipe. Then i used the the drill taps in the shop to cut threads in those holes. This saved me some time and the cost of the buying drill taps. THANKS!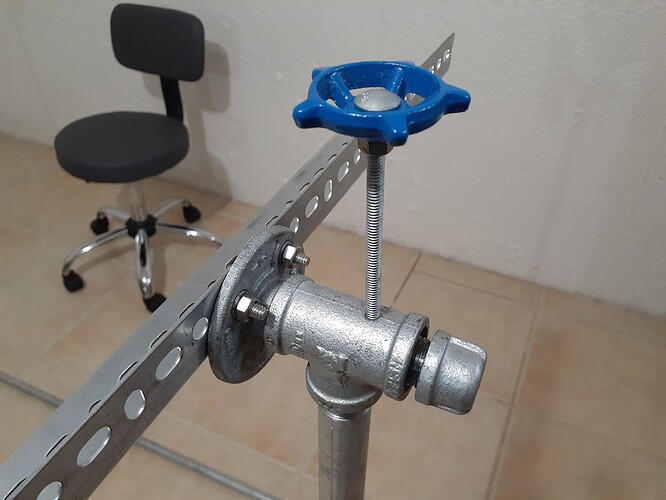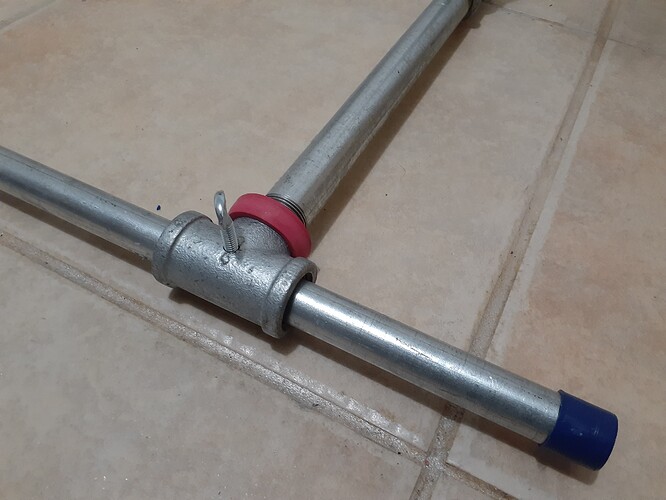 Now i will be able to pull the playfield from that Stellar Wars pictured and go through the process of some minor and major playfield repairs that need to be done to my antique without the strain and limitations of standing over the pinfield cabinet with the playfield only able to raise and lower on a left to right hinge point.