I know a few people have been asking for a bigger sandblaster as well as a bigger powder coat oven….
Collins Aerospace decided to help us out with that problem by donating both of those.
We have not tested out either machine yet, but they do look to be significantly more industrial than what we are currently running. (Not pictured) the gun for the sandblaster is pretty rediculous, you might as well be swinging around a fire hose in that box. Meanwhile, the new powder coating oven should be able to handle parts that can fit in a 40in x 40in x 40in box!
Again, we need to test the equipment, but I hope this takes care of the size limitations a few members were fighting.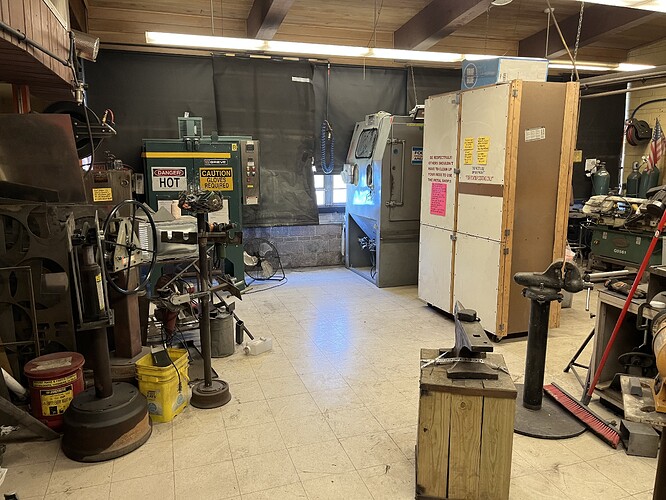 There may be some more rearranging yet to come and consolidating of scrap metal (if the green over works well enough, it may end up getting moved to where the red tool carts are).