I've mounted the exhaust fan in the first image but there are 3 electrical cables hanging out: yellow, black, and white.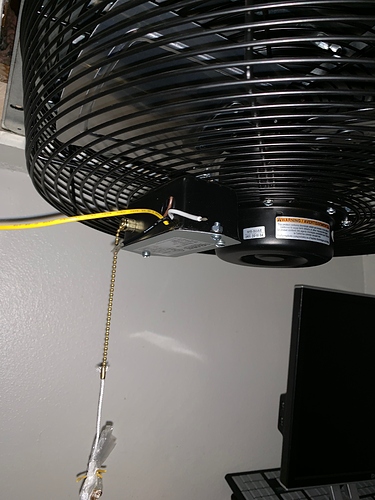 In the second image are the instructions in the manual.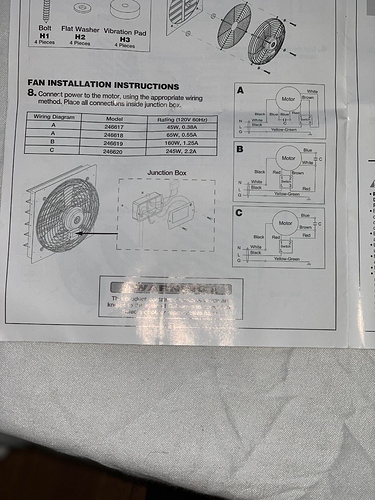 I have to admit I don't know how to interpret most of what is in the diagrams, or at least I dont know what to buy at the hardware store to wire up how the instructions say or just wire up something I can plug into an outlet and get the exhaust fan turned on and working.