Luigi powered up okay. No defects noted when setting the Origin or when using the autofocus.
So all the setup went without a problem.
Then I hit the start button. Heard a sound from the left side of the machine, sounded like a belt slipping maybe? And the resulting burn was way off - in the photo I'm uploading, the 8 squiggles around the edges of the piece are supposed to be perfect squares. The whole figure is off, but I don't know if it's the x or y axis (could be both I suppose).
Also the scorching looks like what you get when it's out of focus but I think the scorching might just be because one of the axes aren't working at the proper speed.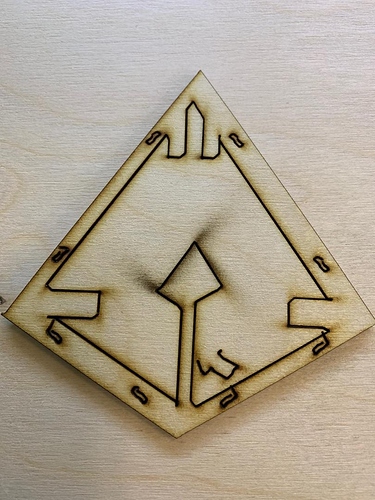 This was the pic I meant to upload. The red circled cuts are supposed to be perfect 3.05mm squares. So something is definitely off.