Bought this picture of a crab on glass I thought it would be cool to laser etch thru the glass onto the paper trim vacation spots the wife and I have been and went diving at.
The results were unexpected but super cool it did not touch the paper at all but etched the glass beautifully.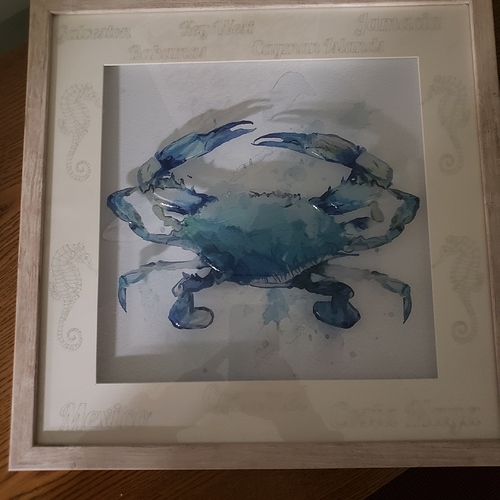 Wife absolutely loves it !!