As a few of you have noticed, we installed a card reader on the Laser Cutter.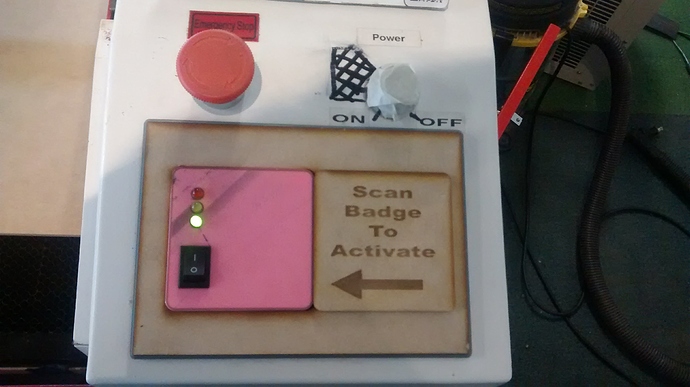 Here's how it works:
Flip the switch into the "On" position (up).
Scan your key on the pink part directly to the right of the switch and lights.
The red (top) LED will light to indicate it is ready to scan
The yellow (middle) LED will light to indicate that the card has been read and it is waiting for a response from the server
Once it gets a response the green (bottom) LED will light if your card is successfully authenticated, or the red (top) LED will flash several times if your card is denied.
When you are done using the machine flip the switch to the "Off" position (down) and the machine will turn off.
If you have any problems with the reader email it@makeict.org with a detailed description of your issue. If you have any questions reply to this thread.