NAME YOUR PROJECT!
Dyed ropes!
What is it, and what does it do?
Depends but I like practicing knots/doing projects.
why are you making it:
I've always wanted to learn how.
I didn't know how these would come out so I didn't take a lot of photos out of fear.
But I think I did okay! I want to try again here in a few months and I'll try to better document the process.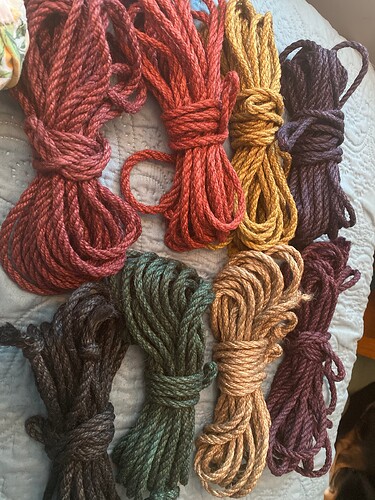 Still working on a few details