Ceramics Featured Maker: Doug Crabtree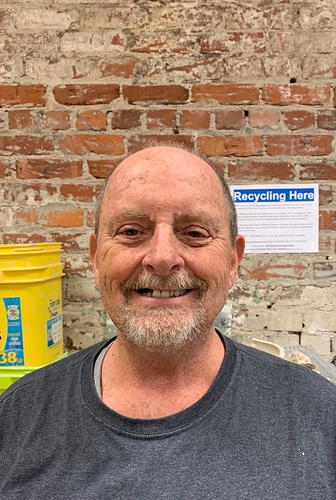 Our fourth featured ceramicist has a lot of different styles and forms he's worked on. If you've been in the studio lately, you surely will have seen some of the hand bells he's been working on. Be sure and check out his display in the mini-gallery for some of his other great work!
~ About Doug ~
Joined MakeICT: Fall 2018
Born: Springfield, MO
Why Ceramics: Love it! Feels good to be centered.
Biggest Ceramics Challenge: Glazes
What's Next: More clay!
Hobbies: Music, bike riding, books, games, and art.
If He Had One Wish: To be a man that has a heart that's true so don't be cruel!
Please say howdy to Doug the next time you see him!