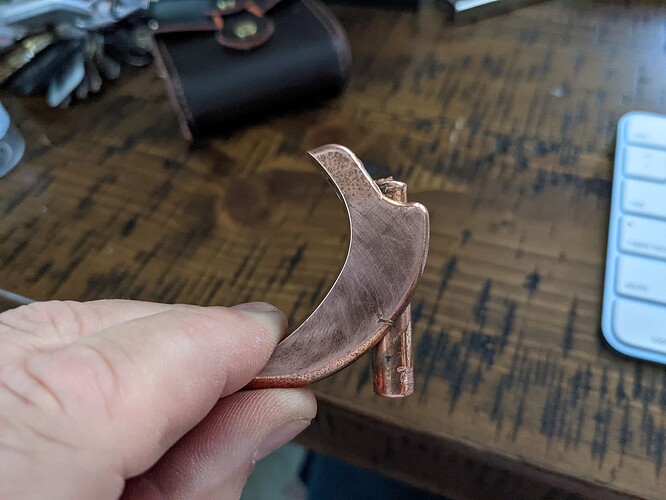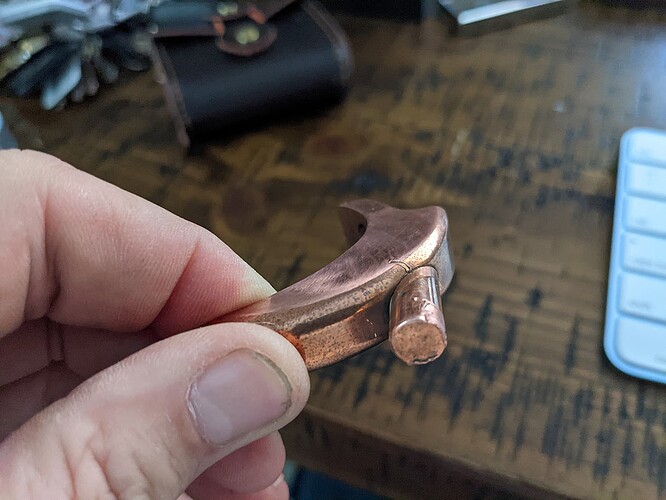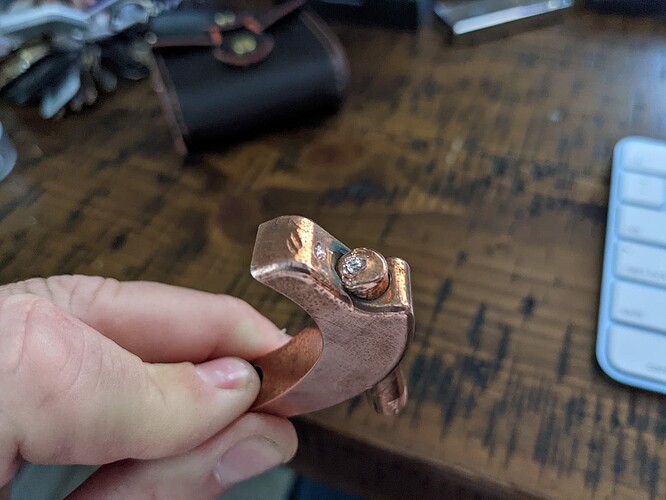 oh my god, i want to kick a hole in the drywall inside my double-wide that's parked DOWN BY THE RIVER!!!
okay, whew. i got this copper piece that i want to keep, and there is a hole all the way through part of this copper piece, and in that hole is a daggum copper pin that is as stuck as stuck can be, daggum it. the daggum thing has done seized up and won't come out!
now, i do not care one tinker's damn about saving the pin. oh no, that daggum pin can go straight to daggum hell and burn in the unholy fires of satan. the main piece through which the pin goes is what i'm trying to save.
it all started with DUH A COPPER PIN IN SOME TIGHT COPPER HOLE IS GONNA PATINA UP DAGGUM IT AND GET STUCK IN THERE!
and, as you can see by the attached photos… it just went sour from there.
how can i get that daggum pin out of that daggum hole without ruining the part i want to keep???
i am so frustrated, i'm fixing to just bite right into that daggum pin with my backteeth and start a-twisting until something breaks or that daggum pin slides right on out!
HELP!
thank you.
daggummit.