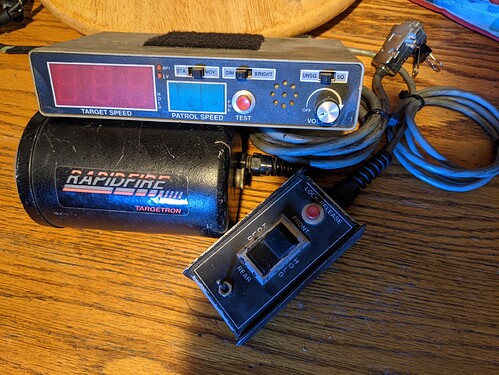 Not exactly something I made, but I just acquired a K-band (24.15 GHz) Doppler Radar, just in case someone wants to see how accurate their speedometer is, or wants to clock their drone or find out how fast they can throw a baseball.
Can you think of any other uses for it, conventional or otherwise?
Next up…design and mill some tuning forks for it. For a 65 MPH fork, I'll need to make one that rings at 4682 Hz. Anyone know where I can get some flat bar aluminum stock, about 3/16 thick and maybe 2 by 5 inches?