Hello! I'm Corina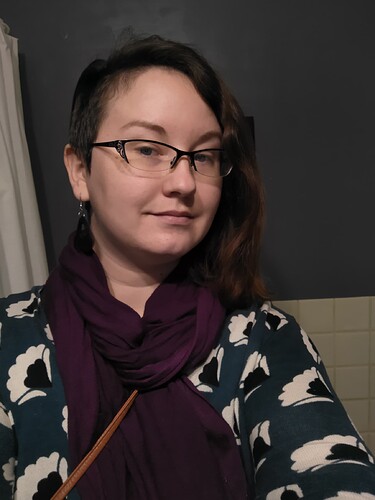 Picture added while I figure out how I change the one this forum is pulling from.

I heard about this place from a handful of friends, and finally got around to joining. I am excited for the community aspect of this, but above and beyond I hope to learn things I can create with my hands, more for the experience of making them than anything else. I hope to prove to myself I can do these types of things, it's nice to have the evidence in your hands, and a community around to help you learn.
So I'll probably take random classes of almost anything. Ceramics probably is at the top for me, and eventually it would be awesome to find people to figure out how to do stained glass work with. I have a ton of things in my life in transition so I'll probably dip my toes in slowly.
I'm kinda shy but totally down to chat if you see me around. If you want to teach me how to do something while I help you with a project hit me up! My free time is evenings and weekends.
See you around!