Doing a roaring 20s style costume with an insect twist this year! I plan on going as a "poodle moth" flapper (haha get it?).
I spent some time on cutting out and ironing the wings today!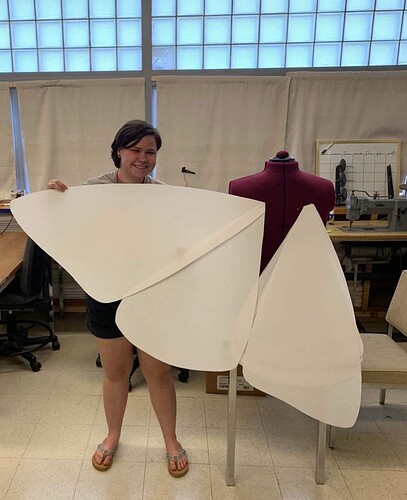 This is just interfacing but I plan on gluing down some heavy string to imitate the veins and glue a piece of fabric over that.
I havent decided yet how I will attach these wings onto a hing that will allow them to fold and unfold and swong freely. I also havent decided how to make a harness for them to stay attached securely to my back.
I will post more updates in this thread as I make progress!