For my niece - she picked up these cards on a trip to Spain.
I cut glass for each side, foiled, then soldered to create a frame. Put copper wire as a hanger across the back.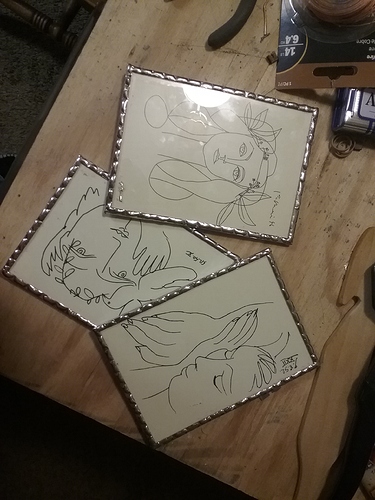 Before mailing out, I used black patina on the frame, waxed everything up and sent them on their way.