I will select one photo posted here to be the cover photo of our FB page next month
Maybe I can even get a version that ISN'T blurry!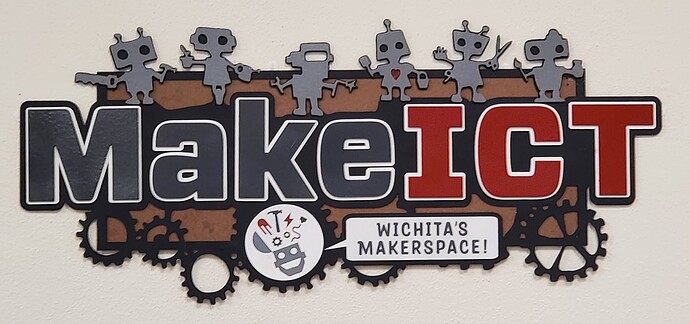 Credits:
@KatieOfConrad
and
@bradcozine
Yeah, this pic until a better one comes along… which ought to be a long long time.
It's our new cover photo with a link to the forum post about it. @KatieOfConrad and @kim FB would not allow me to tag you.
THIS is the technique I learned from @kim's Wichita Flag Box… rather than taping to get clean lines, laser cut the masonite, paint the pieces separately, then assemble like a jigsaw puzzle. Came out really clean.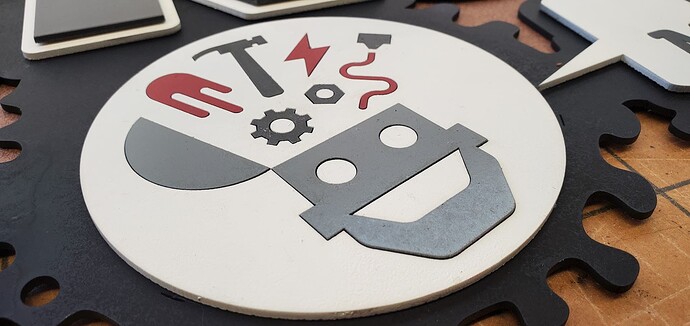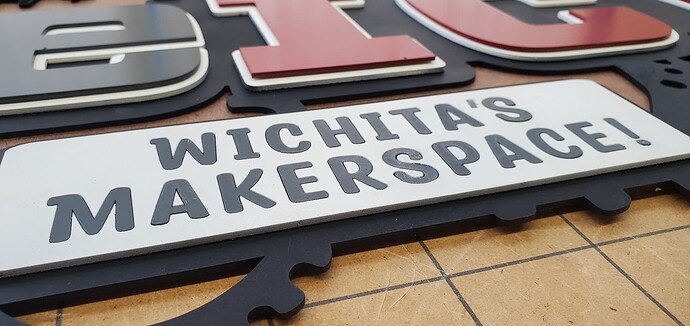 If it wasn't for @KatieOfConrad's robot and gear drawings, I'd have just made the sign in my typical, safe geometric, utilitarian style… thanks for adding some wimsical flair!
Yaay! I'm glad you like it, although I remember you showing off another sign you made for something and I didn't think it was utilitarian at all.
Aw, thanks… I'm TRYING to grow out of my safe zones. I think this is the sign and curtains you're talking about that I did for the show at the dance studio. I was pretty happy with out it came out.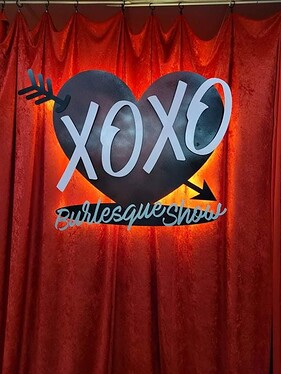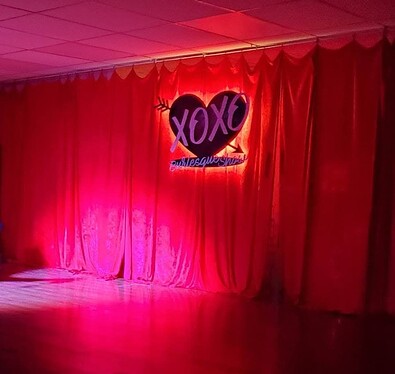 Yes, although I didn't see the curtains, I just remember you showing off the sign to the people at game night, and thinking that it was really cool.