Where is the best place to buy exotic wood around here??
I'm looking for exotics as well. Since intermountain is permanently closed, I'm not really sure where to get exotics in wichita. Please let me know if you find a source.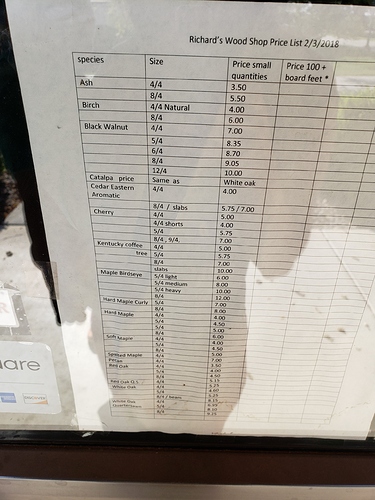 I know this isn't exotic wood and I haven't actually gone in the store (they have been closed the two times I've gone) but I did find this one woodworking shop that sells these types of wood. It's in Kechi, right behind the glass blowing place. But I was still hoping there was somewhere else with exotic wood
Those are all domestics. They do seem to have a good selection on those however.
I started an Entry at the end of the Wood Shop Wiki entry with some places and locations. Seeral are local a couple are farther. Intermountain Woods is no longer in town, they maintain they will drop ship. I have yet to fiind someone who has tried it. Richard's in Kechi is on the list.