I fear I am dangerously close to knock-on-wood territory. But I also want to show off a little bit. I'm getting close to finishing this project so I figured I'd make a post to document the build.
First steps, somewhere around 7-10h of cad. Here's where my progress is so far.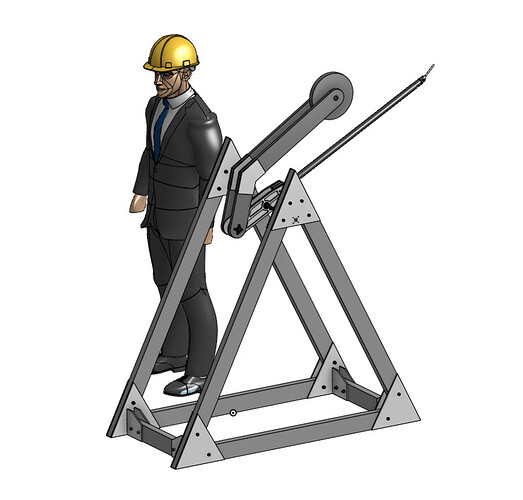 The keen-eyed among you will I'm sure see a
ton
of similarities between this project and the fabulous
Tom Stanton whipper trebuchet
. And I'm okay with that. Notable differences include mainly the arm, which in mine is a 1m long 32mm OD carbon fiber tube.
The primary construction will be 2x4s and 1/4" Baltic Birch gussets. Held together with M8 bolts and some glue potentially.
Motion components (shafting, bearings, hubs) are what the company I work for makes, so that's an easy one.
in personal news, I finally took some time off this weekend. So the next two days I have a couple of Halloween wooden swords to finish up, and hopefully get a good amount of progress done on this project.
Thanks for following along!