I have an electric lawn mower that is free for anyone who can come pick it up. I thought the battery was dying since a charge wasn't lasting as long as it used to, so I replaced it, but I think the actual problem was a faulty connection in the switch because after using it with a new battery, part of the switch melted. I think the old battery was weak enough that it didn't give enough current to melt the faulty connection.
I wasn't able to get a new switch assembly to repair it, so I ended up replacing the entire mower. It would be simple enough to DIY your own switch if someone wanted to or to harvest the motor and battery for something else.
Anyway, I'm happy to give it to a fellow member if you can come pick it up in NE Wichita.
Here's the mower: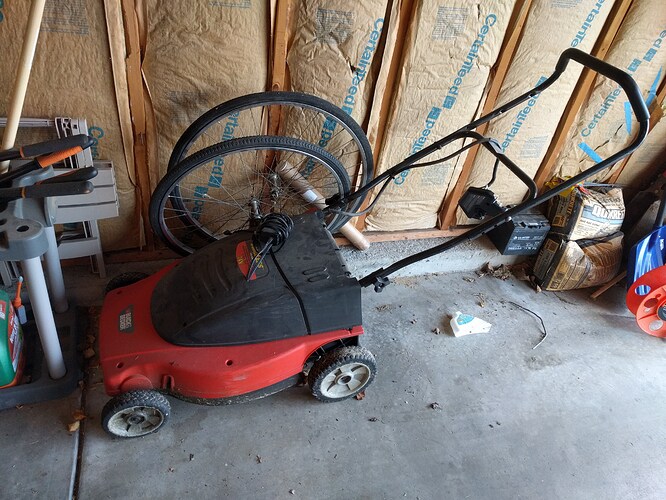 And the old battery. The new one is already in the mower. You can have it all.