This thread will serve as the info point for all things related to the move of the Ceramics Studio to it's new home at Booth. You can check the schedule here for the most current updates.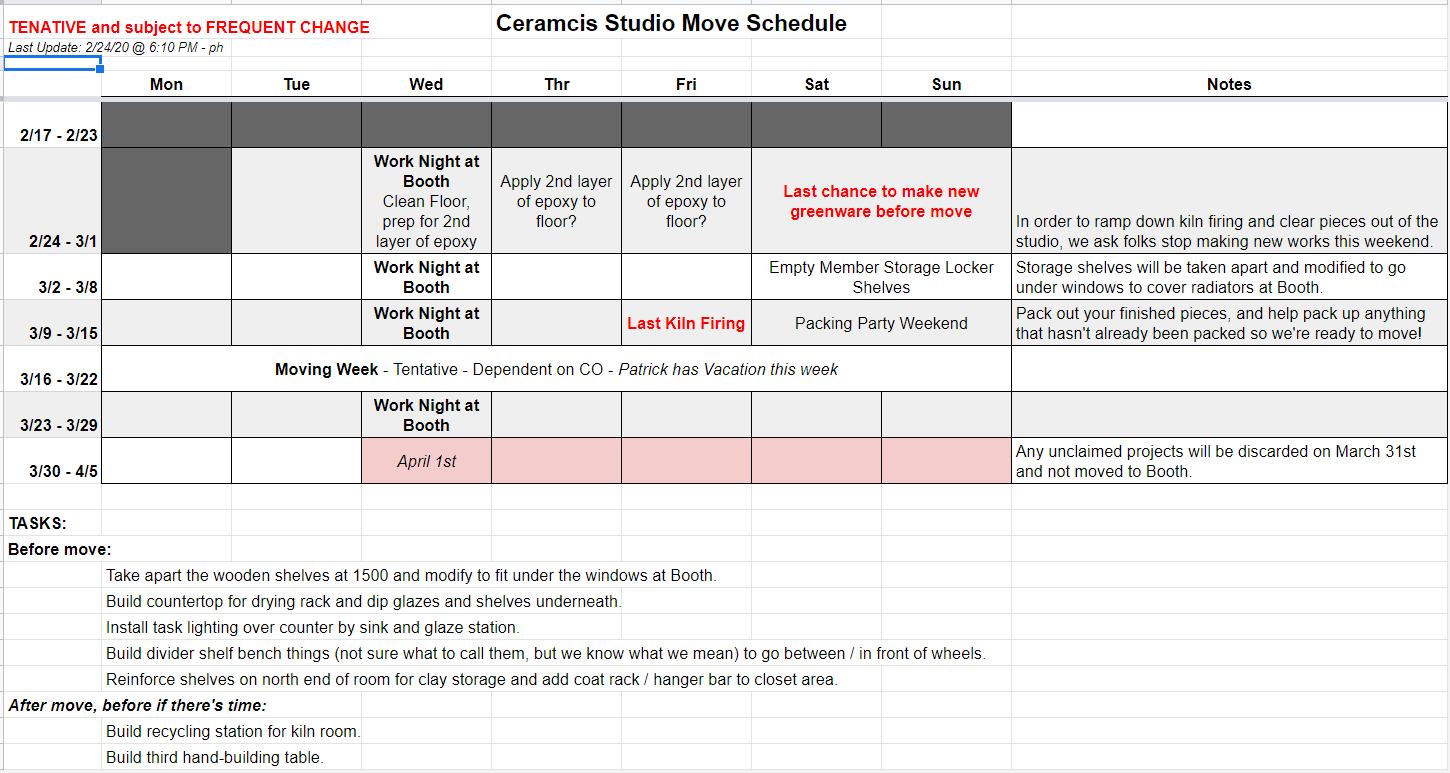 The schedule is dependent on our progress towards receiving our Certificate of Occupancy from the city, which is dependent on approval of our Code Plan, and our ability to receive permits to do the work needed to receive our CO. So… it's TENTATIVE and subject to FREQUENT CHANGE. I'll keep the Google Sheet linked above with the best information I have. If you have any questions, please post them here.
Most of the tasks listed are holding until we have finished applying the epoxy to the floor in the studio and allowed it the time necessary to cure. That work is dependent to some degree on the weather.