We are ready to start soliciting ideas (and funds) to fill up the buckets on our dip glaze station! We have five 5 gallon buckets. One bucket will be clear glaze, while the remaining four are up for vote from studio members!
It takes 20-25 pounds of glaze to fill a 5 gallon bucket. The cost ranges from about $100 - $200.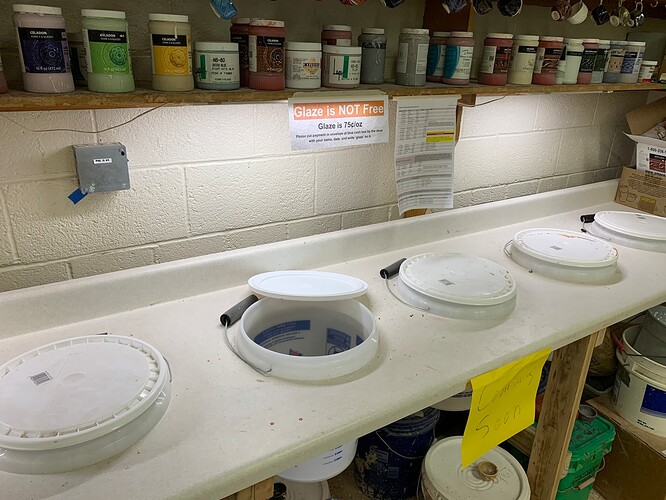 Please take a look at the Clayscapes, Aamaco Potters Choice, and Aamaco Celadon glazes on the Evans website (don't worry if they are in stock or not) and throw your suggestions in the discussion below. We'll compile a list of everything that gets thrown out and then we'll have a vote to see what the four winners are!
Once we've got our selections, we'll price them and begin soliciting funds to pay for them.