Hey all, just a quick post about the newly donated cabbing machine. It currently doesn't look pretty but it is a fairly sturdy machine and once we give it some TLC it'll serve us well for a while.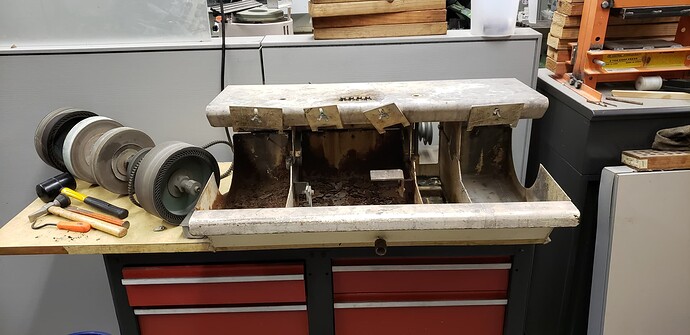 If anyone wants to pitch in and donate some time and elbow grease to help me get this up and running here is what needs to get done to get it ready for the next phase:
Large Rust boils chiseled out and removed. (90% done)
Remaining surface rust and old paint removed to bare metal.
Prep and powder coat.
We also need to keep our collective eyes out for a slab and trim saw to go with the cabbing machine.