Just a quick post. I've put my personal buffing motor in the jewelry lab for now until I can get one allocated to the space.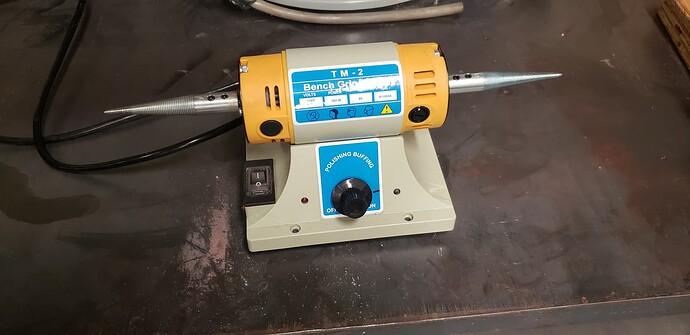 The dial is set to roughly 3k rpm. Simple on/off switch for use and tapered spindles. I have set up two wheels for use, both sitting in front of the compounds.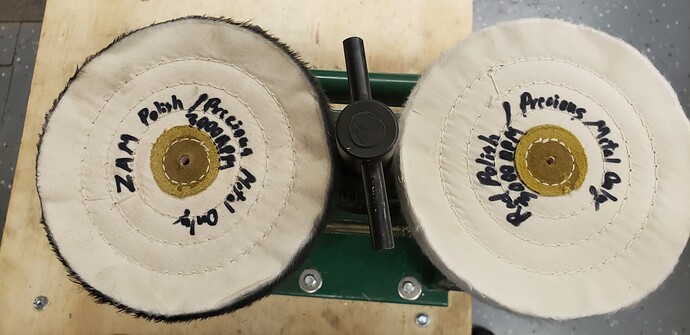 They are labeled so there is no cross contamination of compounds. These wheels are for NONFERROUS METALS ONLY. If you don't know what that means, here is a safe place to ask if the metal you have is ferrous or not.