Needed to make an authentic-looking 1920s back brace for the play Radium Girls. The piece needed to be lightweight and flexible so I used plastic core aluminum composite. It also needed to be quick and easy to repeatedly put on and take off so I made the straps aesthetic and instead secured the front using a velcro panel.
Modeling: Inkscape
Leather: Cut on Luigi in FabLab
Aluminum Composite: Milled ShopBot
Strapping and Velcro: Textiles
** Special thanks to @ScottS for helping me to not sew my fingers together.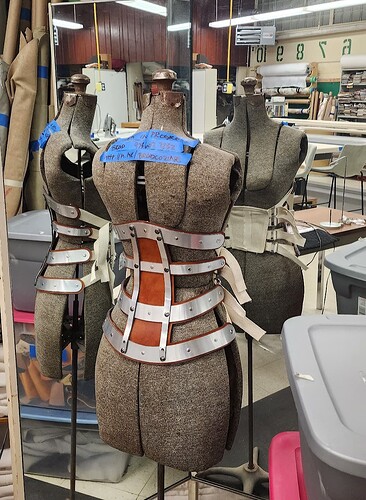 TEST FITTING THE ACTOR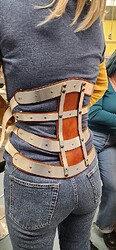 DURING THE PLAY