Someone painted a calm oceanscape in the woodshop
Oh you just put the clear primer on bn it in the first picture so it was too hard to see.
Cuz it was clear
Because of the clear primer.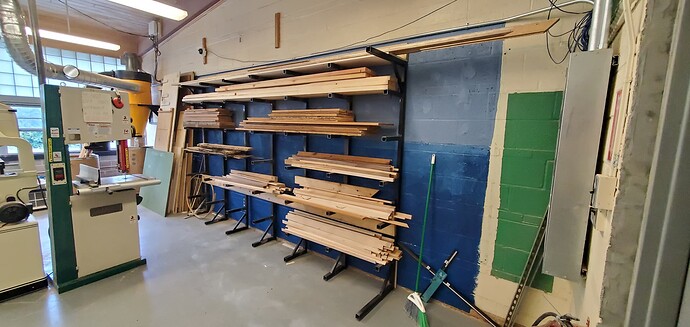 Top three shelves are reserved for woodshop use in our efforts to better the space.
Bottom three shelves are fair game!
It looks amazing!

Thanks for your hard work!
Why is the support so long on the floor, and top nearest the door? I tend to be more mindful of tripping potential with dad's limited vision. Nice job - and great addition to the space!
@cathyb, good question.
I'm putting an endcap on that side of the rack to separate the no clutter zone in front of the breaker box. This endcap will support 3 coat hooks, and the cement wall will be outfitted with broom hanging doodadgery.
Making a good thing even better - Nice!