Yesterday, I thought I'd sweep the floors at the makerspace. I wasn't satisfied with the strength of the vacuum I picked, so I switched to the red one. I thought it was peculiar that the vacuum seemed to push backwards, rather than pulling forwards like I was used to. More peculiar when it started smoking from the head of the vacuum. The belt that connects the brush motor to the roller was twisted.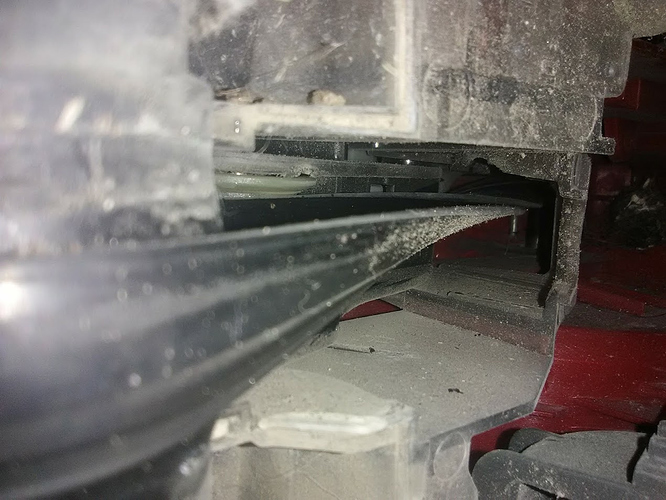 Peculiar.
I cleaned and gave a sprinkle of love to both vacuums. The smoking one was completely clogged with dust. Here is a hose with the dust that was clogging it.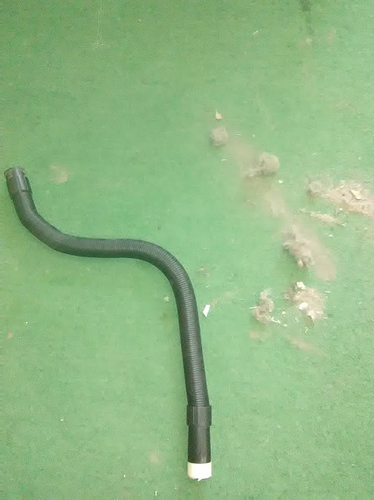 The vacuums should both work now. The grey one has a mechanical issue with the head, but it may be due to poor design. It works fine, but doesn't brush carpet.