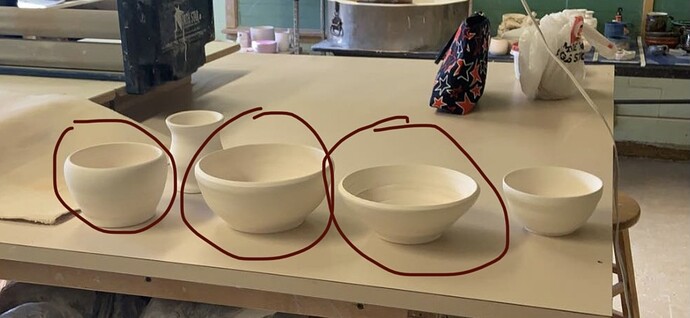 Hi, so I recently had to leave town for a family emergency where I had to be a caretaker. I thought I had picked up and left my fired pieces at home, but I think I actually forgot entirely back in January when I left. I had some fired pieces that I think got left on the table that had been fired at the end of December or early January.
I'm devastated to come back to see that they're gone, I know I can only blame myself as I forgot to pick them up, but I don't know if anyone might have put them away and if they're still around here somewhere. I really really hope they are, they were supposed to be gifts to my boyfriend and I worked so hard on them.
I have a picture that has the three that I'm missing, they all had a W on the underside and I believe they also had my initials JRA, but I know they at LEAST had the W. Any and all advice is really really appreciated.