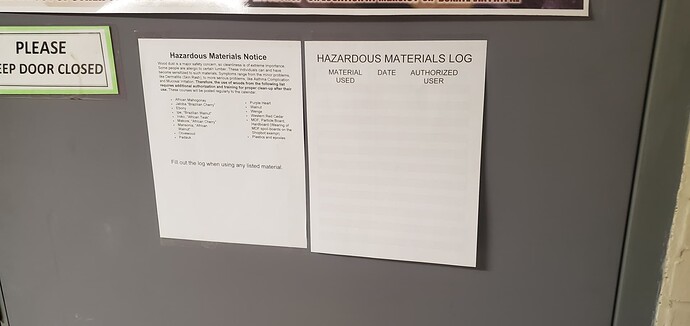 I have been far too long in posting new Hazmat logs.
This is a failing of mine and mine alone.
They are once again available, and reflect changes in the woodshop access policy that were recently approved.
Please fill out the log sheet posted on the door of any room in which you use a hazardous material, both room's logs if applicable.
My apologies for not maintaining this.
Happy dust making!