My friend asked to borrow my plasma cutter to make some fire barrels. These were 55gallon drums. His cousin and i asked if he knew what was in them which he said most of them are non flammable few had disiel in them…we said WHAT!? We told him how dangerous it would be to cut on a barrel with fumes in it but he was convinced it was not going to be an issue.
He could not have been more wrong!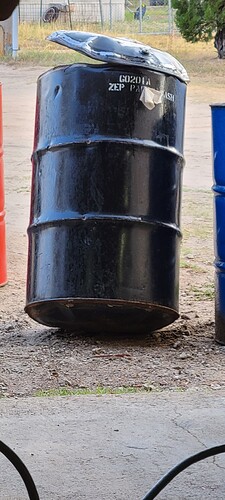 As soon as he hit the torch to the barrel it violently exploded shearing the lid. Which hit my friends elbow. He was throw about 4 feet back. He suffered 8 stiches in his elbow and a fractured wrist and only minor flash burns. The explosion was so loud his neighbors down the road heard it,and my ears rang for several hours!
As horrific as this sounds i consider my friend to be super lucky as it could have been so much worse.