Sorry my last statement didnt make it on. i am putting placards on the doors so people know who and what the lead looks like, phone number .
You really want to scare members with all our faces as they walk the halls?

I'll try to get a good one for you without breaking cameras or accidentally creating a "The Ring" type haunting situation.
I don't think 400+ members need access to our phone numbers. I've already been harassed by someone on social media who never became a member but was utlizing the space when we have open times at the Douglas Location. I don't want to open up my personal phone to that. In the beginning we created email addresses that went directly to area leadership, we could set it up to go to assistant leads as well. This has worked well for me and is posted in the Textiles Area. Why are we not using the tools that already exists and work, thus confusing our membership and being inconsistent in our communication.
I agree with Malissa. Everyone who walks into the building should not have access to my phone number.
If a member need to get a hold of an area lead they should send an email to the area lead's MakeICT.org email.
if you wish not to have a placard on your door , that is fine , i also will not put phone numbers on the placard . i was just trying to help new members out.
I completely understand posting more info to help out new members. I am perfectly fine with my picture and my makeict.org email address posted on the door of the Ceramics Studio. I am just not comfortable with my personal phone posted for all to see.
I understand that .
Beverly Schellenger
beverly.schellenger@makeict.org
316-200-3967

Did the other project working on this same thing not finish?
At one point we were looking at buying normal door signs to put outside the doors to the rooms. I think that was sidelined because of cost. I almost just bought something for ceramics. About $50 for custom printed door sign with ADA compliant braille. I think @Paula had priced some too.
This is just a quick fix .
New members should be told to email by the shops names. That would be the best information to put on our door. This has worked well for 9 years plus shop leadership could change. IT always redirects the email to the team in charge.
Yes. There are signs made and laminated that have the area name and a QR to the Wiki page for that area. @Noahjwc was great at getting these ready.
@BJschelle Get with me and/or @Noahjwc about this!
Yeah, if area leads want to post their number in the area for more immediate issues that's up to them I guess, but I definitely don't think it should be a requirement. I personally wouldn't post my own number, or even my MakeICT email. That's why we have email addresses for each area/committee. The personal contact info for area leads changes when a new lead takes over; the group addresses do not. I honestly don't really see the point of sharing individual emails when the group addresses will go to those people already.
We've talked about it in the past, but it would be interesting to explore a phone system set up so people could just dial a number and choose an area lead/committee to contact. That way people wouldn't need to share a personal number, it wouldn't change when leadership changes, and messages would be more likely to get to the correct people.
And on the more philosophical side I think we should be emphasizing that it takes more than one person to keep our committees/areas running. I think that posting an individual's picture and personal contact info sends the wrong message. I do understand the intent, though.
Like a big red button that when you push it it dials the area lead and acts as a speakerphone?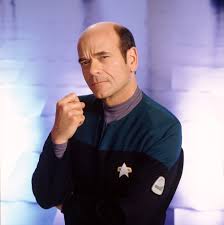 Do we still have questions/complaints about signs? Present and don't mind answering.
My signs are complete are meant to be a temporary fix as myself and many other new members get lost/can't find things.
I do understand that this takes a village but I still find it's good to have a person to go to. Most of you seem to know and get on with each other.
Considering how I was followed to my car by another member as they didn't recognize me, I can say it's a bit awkward not knowing who to ask for help when you're new.