I dont normally advertise stuff for sale but I wanted to pass this info on for you 3D printer folks.
GST3D is offering filament at 12.99 per roll
When you buy 10 rolls tax and shipping is all included 129.90$ total.
Limited time only!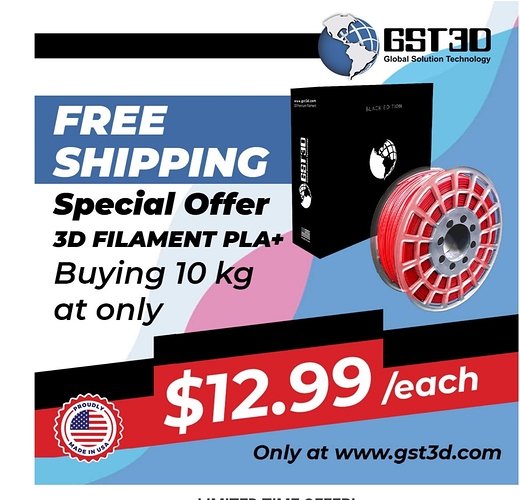 I exclusively have been using thier filament and really love it.